Quality of Life Index
There is more to life than cold economic and GDP numbers, so that's why we've analysed data for quality of life relating to key metrics that determine happiness. Discover the full index below to find out which country tops the list for expats to live in.
Rank
Country
World
Happiness
Ranking
Average
Monthly
Salary
Cost of
Living
Property
price to
income
ratio
Quality of
healthcare
Global
peace level
1
Switzerland
7.48
£4,792.89
122.4
8.68
72.44
1.375
2
Denmark
7.6
£2,845.10
83
7.45
80
1.316
3
Iceland
7.494
£2,275.14
100.48
6.74
65.92
1.072
4
Norway
7.554
£2,551.05
101/43
8.77
74.36
1.536
5
Australia
7.228
£2,716.87
73.54
7.52
73.54
1.419
6
Finland
7.769
£2,225.59
70.38
8.35
75.79
1.488
7
New Zealand
7.307
£2,090.20
72.53
8.52
73.81
1.221
8
Netherlands
7.488
£2,280.78
73.75
7.51
74.65
1.53
9
Austria
7.246
£1,867.61
70.38
10.88
78.73
1.291
10
Canada
7.278
£1,881.40
67.62
7.97
71.58
1.327
11
Singapore
6.262
£2,771.93
81.1
22.31
70.84
1.347
12
Sweden
7.343
£2,210.08
69.83
9.27
69.23
1.533
13
Japan
5.886
£2,062.97
83.35
13
81.14
1.369
14
Belgium
6.923
£1,862.85
71.78
6.91
74.34
1.533
15
Germany
6.985
£2,160.40
65.26
9.38
73.32
1.547
16
Ireland
7.021
£2,139.87
75.91
7.49
51.89
1.39
17
Qatar
6.374
£2,562.50
64.04
5.82
73.3
1.696
18
United Kingdom
7.054
£1,915.28
67.28
10.09
74.46
1.801
19
France
6.592
£1,887.23
74.14
13.04
79.99
1.892
20
United States of America
6.892
£2,752.80
71.05
3.52
69.27
2.401
21
South Korea
5.895
£1,812.29
78.18
17.31
81.97
1.867
22
United Arab Emirates
6.825
£2,028.40
61.98
5.29
67.04
1.847
23
Israel
7.139
£1,901.14
81.15
12.83
73.29
2.735
24
Taiwan
6.446
£1,105.18
61.37
23.69
86.71
1.725
25
Spain
6.354
£1,235.01
53.77
9.37
78.88
1.699
---
Switzerland is the best country for quality of lifeThe number one country for expats is Switzerland – perhaps that's not surprising, given the Swiss commitment to neutrality and peace, but a high average monthly salary and a strong ratio of property price to income makes it a great option for anyone looking for a new country to settle in. The Nordic states also come out extremely well, with Denmark, Iceland, Norway and Finland all making the top ten – so it seems the chilly climate doesn't stop them from being great places to live.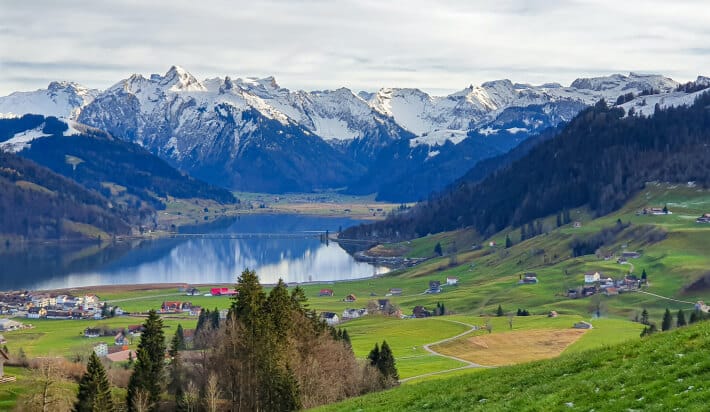 ---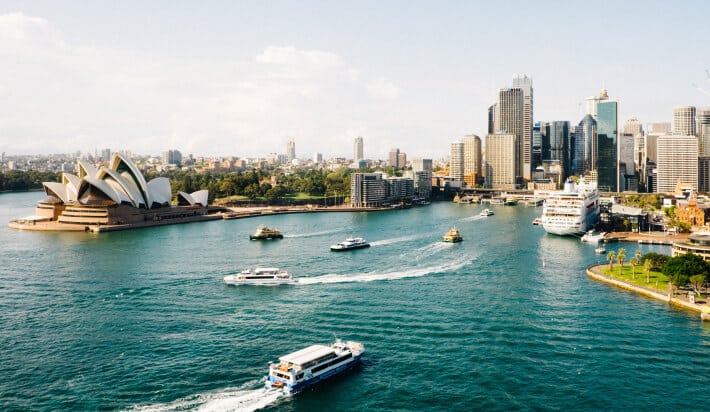 The most popular country for Brits moving abroad is Australia. More than a million Brits live in Australia – that's almost twice as many British expats as the next most popular country, Spain.
---
The four main reasons for people to move abroad
Family
ties
Lifestyle
improvement
Earning more money
/ new career
opportunities
Adventure and
new activities
Q&A from Expat Experts
From QROPS and tax advice to how expats can invest money, here you'll find the answers from the experts at Blacktower Financial Management to some of the most commonly asked questions asked by expats.
Q1: Where do you believe to be the best countries for expats?
What is the best football team? What was the best decade in music? Who was the best James Bond?
Some questions simply don't have objective answers, and the best country for expats is one of those.
I live in Spain, which hardly ever leaves the top of the rankings – and it's easy to understand why. The weather is excellent, the food and culture are very rich, there are beaches, mountains and ski resorts everywhere and people are generally friendly.
Compared to many other countries in Europe, it's still reasonably affordable, and the public health and education systems are competent (and free).
But it's also true that the job market is not strong, it can be a lot more touristy than most people like,
dealing with the local bureaucracy can be exhausting and taxes are reasonably high.
A similar scenario happens with other usual favourites, like Portugal, France and Italy.
If a warm temperature is less of a factor, then places like Germany, Austria, the Netherlands and Switzerland are strong for job opportunities.
You can find most of the qualities mentioned above in countries like Slovenia or Croatia, but then the challenge might be a difficult language and less familiar cultures.
What is the best choice? Whichever works for you is the only correct answer.
(Brazil, the 90s and Daniel Craig are my answers, in case you were wondering.)
– Francisco Mahfuz – Regional Manager (Barcelona)
Q2: How can expats invest money and what is the best approach?
"The advice I can give to expats is to firstly decide which country they are going to choose to be a tax resident. Once they know that, the next step should be to source a structure that can give them tax efficiency, protecting them and their beneficiaries. Following the successful set-up of this structure, expats should seek to build a portfolio that is in line with their risk profile and the current and future economic environment. The financial adviser should help the client meet their needs and anticipate future goals.
The best approach is to construct an investment portfolio that can provide capital appreciation, preservation and income if needed, regardless of the ever-changing economic environment.
But most important, and to achieve all of the above, it is crucial that expats seek the advice of a financial adviser in their new country of residence, so as to have the confidence that your financial arrangements are being treated by professionals who will bring you invaluable peace of mind."
– Manuela Robinson – Joint Country Manager Portugal (Algarve)
Q3: What is your QROPS advice for expats?
"Whether you are already an expat or plan to move abroad, reviewing your UK pensions is essential as many are unaware of their options. To most people, their built-up pension fund(s) are their main or sole source of income during retirement and for non-UK residents, transferring their pension overseas is an attractive option. Qualified Recognised Overseas Pension Schemes (QROPS) allow you to take control of how, when, and where to draw your retirement income and not rely on your existing pension scheme rules and the restrictions imposed.
Not only does a QROPS offer you unrestricted income access; on death, the remaining fund can be passed to your loved ones without suffering UK Inheritance Tax.
We work alongside the main Overseas Pension Trustees and our personalized QROPS solutions allow us to advise you on ensuring your retirement income needs are met in a safe, tax efficient way."
– Mark Hollingsworth – IFA (Malta/Cyrpus)
Q4: What are your five top financial tips for expats?
1. Make sure you are tax efficient in the country you will be living in.
Make sure you take advantage of the tax efficient savings vehicles in the country you live in , for example the Assurance Vie in France or the Tax Compliant Bond in Spain, why pay more tax than you have to?
2. Get advice on the laws of inheritance in the country you are moving to.
Every country has its own way of taxing people's wealth after they have left this world. Leaving the UK, contacting HMRC and completing the P85 form does not remove your Inheritance Tax liability to the UK; but on top of this you are likely to have a liability on the assets you hold in the country where you now reside and this is certainly true in France and Spain, potentially up to 60% Inheritance Tax liability in France and up to 82% in Spain. Careful financial planning is required to ensure that you get to leave your wealth to your loved ones in the most tax efficient way possible.
3.Neglecting your pensions
Next you would be advised to review your pensions; we have all been educated over our working careers that we must set aside monies to be able to live a comfortable life in retirement. So, what should you do with what has been accumulated? What are the options outside of the UK – QROPS, SIPPs and which is best for you
4. Beware of unregulated/unauthorised financial planners
One mistake expats make is believing that their financial adviser is regulated and authorised to do business in their new country of residence. You need to ask the question and complete your own due diligence; the Internet is a good place to start and they should be documented on the Regulator's website.
5. Don't become a victim, don't get scammed
Naivety or greed can affect us all, especially where finance/investing is concerned, experienced con artists regularly defraud 10,000´s of people a year, they know in times of low interest rates savers and investors are looking for a product that offers a better rate of return. Usually they will tempt you with something that is offering growth rates higher than you could achieve anywhere else, often they will say that there is no risk or use terms like Capital Guaranteed. Please don't become a victim, if something seems to be good to be true, especially where investments are concerned it usually is.
– Christina Brady – Regional Manager Costa Blanca & Associate Director & Rosemary Sheppard, IFA France
Q5. What are your five top tips for a family relocating overseas?
1. Do your homework
Start planning well in advance and speak to an adviser in your new to be home country before the move. He / she may point out certain potential pitfalls you need to take into account. One common example is if you are selling your house in the UK it is best to do this whilst still being a UK tax resident before taking up fiscal residency in another jurisdiction as otherwise there may be tax consequences.
2. Healthcare / health insurance
Look at what is available to you, figure out how the healthcare system works and if additional health cover is needed.
3. Engage and integrate in the new culture
Learn the language! It will massively help integration, especially if you are moving with children.
4. Social Media
There are so many location specific groups on e.g. Facebook where you can ask around for anything from a good gardener, which restaurant to go to, which schools are recommended etc.
5. Give it time
Prepare your children beforehand and once at your new destination, give it time to get used to your new life and to settle in. Ask questions about anything you are unsure of as this will help to adapt to your new environment.
– Tim Govaerts – Regional Manager Costa Del Sol
Q6. What do expats need to know?
1. If considering moving from the UK – Rent a property in your first year instead of buying so you can explore all the areas and then buy in the area you like best later. This will save on taxes and expenses if you buy then decide later you want to move to a preferred location.
2. Have a financial review as soon as possible from a local Financial Adviser and before taking official residency – you can get your finances sorted and avoid huge pitfalls that may be too late to unravel once you are officially in the Spanish system.
3. Read the local free press and listen to local radio to get to know what is happening in your area or join the local Facebook groups – these can be accessed online and before you move so you an get a flavour and understand of what life is like.
4. Join the local U3A (University of the 3rd Generation) they will have a website and you will be able to go along to all the local events/groups/activities and understand what is going on in your area and also it is great for meeting likeminded people.
5. Make sure your Accountant/tax adviser speaks your language very well.
– Keith Littlewood – Regional Manager Costa Calida
Click below for source information:
Sources
Reasons for moving abroad – https://www.ippr.org/publications/brits-abroad-mapping-the-scale-and-nature-of-british-emigration
Quality of life Index:
World Happiness Data – https://worldhappiness.report/ed/2019/
Average monthly net salary (after tax) – https://w3.unece.org/PXWeb2015/pxweb/en/STAT/STAT__20-ME__3-MELF/60_en_MECCWagesY_r.px/?rxid=0806c85a-23f8-4249-a4d0-10980df459d1
Cost of living – https://www.numbeo.com/cost-of-living/rankings_by_country.jsp?title=2020
Property price to income ratio – https://www.numbeo.com/property-investment/indicators_explained.jsp
Quality of healthcare – https://www.numbeo.com/health-care/rankings_by_country.jsp
Global peace level – http://visionofhumanity.org/app/uploads/2019/06/GPI-2019-web003.pdf
Methodology:
To calculate the Quality of Life index, we first normalised the data categories and the following metrics were used per country: World Happiness Data, Average monthly salary (after tax), Cost of living, Property price to income ratio, Quality of healthcare, Global peace level.