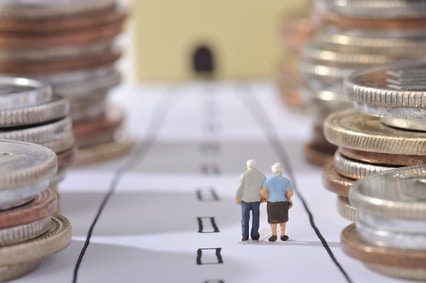 Those of you lucky enough (or so we thought) to have accumulated a pension pot over your working life time – with the promise of a good pension upon reaching 60 (such as the equivalent of two thirds of your final salary) may be in for a shock.
Just like endowments, when these arrangements were devised by company pension planners they thought that rates of returns in the region of 9 and 10% per annum would continue forever. History had told us otherwise and, accordingly, these 'promises to pay', are turning out to be hollow. The pension companies, whilst budgeting for the aforementioned annual returns, have found it increasingly difficult to obtain just a 5% annual return and have struggled for many years. This means that there is not enough in the pot to pay the promised amount – and this is what is called an "unfunded pension". The 'promise to pay' is called a "Defined Benefit Pension".
Actuarial company Lane Clark & Peacock analysed information contained in the annual reports and accounts of FTSE 100 businesses, with Defined Benefit Pension shortfalls disclosed at 56 companies.
You can see, therefore, that this pension shortfall applies to 56% of the wealthiest businesses in the UK, so perhaps it follows that the problem is even bigger for the less wealthy companies i.e. the companies that you worked for – did anyone reading this work for BHS? As it happens, BT (British Telecom) also have a pension deficit – but I don't wish to worry anyone, so I will counter that by saying that it has also been stated that the BT balance sheet is strong enough to fund the pension deficit but shareholders will lose out.
What can you do?
Well, it's never an easy decision but one idea is to disentangle your pension pot from the main pot by transferring it to a QROPS (Qualified Recognised Overseas Pension Scheme) or Sipp (Self Invested Personal Pension). That way, your money becomes ring-fenced for you, normally with many less conditions and rules on how you can spend your own money, including leaving all of it to your heirs.
If you think whatever you have been offered by your pension firm is derisory, contact me and I can help you come to the right decision whilst advising you of your options.
We are the professionals with 30 years experience; why would you risk going anywhere else (and this includes your local bank)?